样当代艺术空间首展 《水·时间寓所》




样当代艺术空间(ModeA Contemporary Art Space)开馆展 "水•时间寓所" 将于2017年12月31日正式开启。知名策展人赖骏杰以"岛屿"为起点、"水"为线索,邀请田卫、冯冰伊、吴鼎、汤南南、潘逸舟等当代艺术家,通过画作、影像、多屏装置等艺术形式,为观众呈现深富诗意的作品。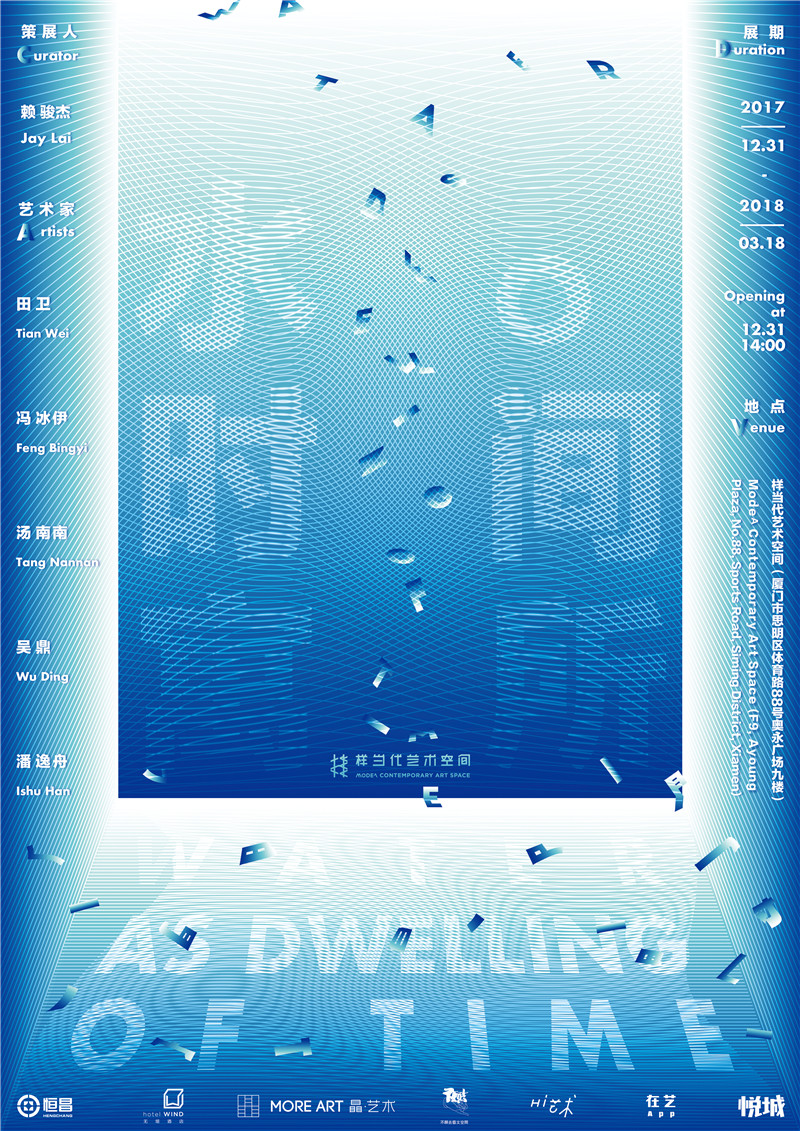 水·时间寓所
Water as Dwelling of Time
Duration:

Dec 31st, 2017 - Mar 18th, 2018
地点 :

厦门样当代艺术空间(厦门市思明区体育路88号奥永广场九楼)
Venue:

ModeA Contemporary Art Space (F9, Ayoung Plaza, No.88, Sports Road, Siming District, Xiamen)
开幕时间:

2017.12.31 (周日) 14:00
Opening :14:00, 31st(Sun) Dec
田卫
冯冰伊
吴鼎
汤南南
潘逸舟
Tian Wei
Feng Bingyi
Tang Nannan
Wu Ding
Ishu Han
策展论述 | Curatorial Statement
身处厦门,岛屿,很自然地成为这次展览的起点。"被水包覆"是岛屿的基本定义,而也是这样的定义让岛屿隔绝于可触之外。水,造成了距离,于是增加了理解上的困难。然而,隔着水所绕行而成的边界,一方面使岛屿成为难以触及者,另一方面却也正因为"水"而让人得以逼近。于是,岛屿成为了一个个"终将被通过的"点,这未知的"点=岛屿",在汪汪无际的大洋中,似乎也成为了某种浮动的陆地;因为它会根据难以掌握的天候状况,以及凶险未知的海事条件等不可控因素,决定是否得以被"看见"。未知,造成了神秘,也就开启了"想象"的建构。想象促使人们积极往外,它所呈现的是一种焦虑,针对自身的不足而对外有了"交换"的需求。想象着我们所没有的,并与其交换"心中所想的";"想象的(无论是令人恐惧的或着迷的)"驱动了对于未知的探索,因此是朝向未来的书写,也是一种时间的叙事。想象终究建构起书写的欲望,而这欲望本质上就是历史的核心。
首次展览将为观众呈现深富诗意的作品,五组不同艺术家共同开启"水=时间"的诗性向度;观者将经历以水为线索展开的精神光谱,从静态、直观且较为内在的反身冥想,一直到藉由外在的移动浪潮所不断打破又重组的身命主体。
时间,连续且不可分割,过去现在与未来彼此都串连在一起,不断循环。多方面展开的感官经验,用最直接的情绪引导观者扣问时间的本质,穿梭真实与想象之间,并且在梦境与现实的缝隙中体认生命。游走于其中,除了能驰徜于美学的想象世界,也透过这些缓慢的、往复的影像提示,思索生命旅程的意义。站在厦门这座岛屿城市,我们希望藉由重新关注,围绕在生活周边但或许总被忽略的"水",与这片土地之间的关系。以当下作为起点,以"岛屿"作为方法,藉由水的时间性格(线性的与折射的),串起过往的历史与文化,并指引未知的将来。
Based in Xiamen, this exhibition could naturally trace its origin to island. Defined primarily as "a piece of land surrounded by water", island is isolated and intangible. Water creates the distance and thus increases the difficulties in comprehension. On the one hand, the circular border with water makes island intangible; on the other hand, it allows people to approach because of the "water". Consequently, islands become multiple dots which will "eventually be passed". This unknown"dot/island" seems to turn into some floating land amid of the boundless ocean; the reason is that it shall decide upon its "visibility" basedon uncontrollable factors such as the unpredictable weather conditions and the potentially dangerous maritime conditions. The unknown gives rise to themystery, initiating the construction of the "imagination". As a demonstration of anxiety and a need of "exchange" with the outside world on account of one's own defects, imagination propels people actively outward. Conceiving what we're devoid of while exchanging with others "what is in our mind"; "the imagined (beit daunting or enchanting)" motivates the exploration into the unknown, and thus it is the writing towards the future and also a chronological narrative. The imagination finally builds up the desire to write, which is in essence the core of history.
The debut exhibition will present the audience with poetic artworks. Artists categorized into five groups shall jointly reveal the poetic dimension of "water=time"; the audience shall experience the spiritual spectrum threaded by water, ranging from the static, visual and relatively intrinsic reflective mediation, to the subject of life which is incessantly smashed and reorganized by the external moving waves.
Time is continuous andindivisible. The past, the present and the future are linked and the circulation goes on and on. The sensory experience evolved from different levels leads the audience to question the essence of time with the most straight forward emotion, to shuttle between the reality and the imagination,and to understand life standing in the narrow space between dream and reality.Strolling in it, the audience could not only wander the imaginary aestheticworld, but also ponder over the significance of the life journey through hintsfrom these slow and repetitive images. Situated in the island city Xiamen, we expect a renewed attention on the relationship between the water surrounding our life which is frequently neglected and the soil we stand on. Using "island"as the methodology and taking advantage of the character of water (linear and reflective), this present-based exhibition strings the history and the culture in history, and leads us to the unknown future.
策展人 | Curator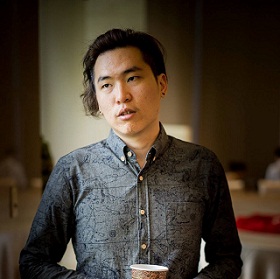 赖骏杰
Jay Lai
出生于台湾台南,曾旅居巴黎一年,现工作、生活于厦门及台北。
2016年获伦敦大学金匠学院艺术策展硕士学位,主要研究方向为影像——文字关系、动态影像与策展学,目前正进行系列策展研究计划,借由重新探讨于日常生活中习以忽略的行动模式——即听说读写,重新梳理行动者与世界的共存方案。曾策划展览于台北凤甲美术馆(Hong-Gah Museum)、台北当代艺术中心(TCAC)、也趣艺廊(Aki Gallery)等,并在各类专业期刊/艺文杂志发表多篇文章,并为联合国艺评人协会(AICA)国际会员。
2017年出任样当代艺术空间艺术总监暨首席策展人,擅长当代艺术展览策划、艺术家资源管理、展览项目统筹等。
Based in Xiamen and Taipei, and born 1983in Tainan, Taiwan. Have stayed in Paris for one year, and then received an MFA degree in Curating (2014-16) from Goldsmiths, University of London. His research interests cover word-image relations, moving images and curatorial studies. Recent curatorial proposals that he is working on are seeking to revise the previously ignored action modes in everyday life, namely "listening/ speaking/reading/ writing", intending to reform a scheme for actioners to co-exist with the world. He has curated exhibitions across nonprofit art centres and commercial galleries in Taipei, such as Hong-Gah Museum, the Taipei Contemporary Art Centre (TCAC) and the Aki Gallery. He is also a member of AICA(International Association of Art Critics, UNESCO) and has had more than fifty articles and essays published in major art magazines, including Artco (Taipei),ArtWorld (Shanghai) and ArtZip (London).
Now working as the artistic director and the chief curator of ModeA Contemporary Art Space, he is specialized in curating, artist resources management and project coordination.



艺术家 | Artists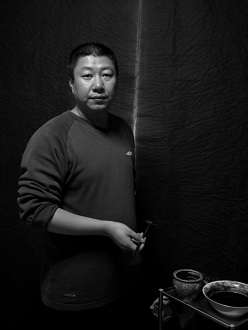 田卫
Tian Wei
与盛行的观念艺术相反,田卫的创作恰恰是企图剔除艺术创作中的智慧和明确的想法,以"行动"本身来说明艺术的当代意义。或许,这就是绘画作为一种"行为"对现代人浮躁焦虑心灵的净化;而画面中闪耀的一线一点,恰似生命与精神的原点。
田卫曾于北京今日美术馆、北京798东京画廊、上海朱屺瞻艺术馆等举办个展。且作品先后于中国美术馆、北京民生现代美术馆、上海多伦现代美术馆、四川美术馆、山西美术馆、西安美术馆等展出。
Born in 1973, now works and lives in Beijing.
Contrary to popular concept art,Tian Wei attempts to eliminate the wisdom and explicit ideas off artistic creation, but illustrates the contemporary meaning of art by "action". Perhaps,this is a purification of modern people's anxieties using painting as an "action".The glimmering line and dot in the picture are like the origin of life and spirit.
Tian has held solo exhibitionsin Today Art Museum, Beijing; Tokyo Gallery, Beijing; Zhu Qizhan Art Museum, Shanghai. His works have been exhibited in The National Art Museum, Beijing Minsheng Modern Art Museum, Shanghai Ai Doland Museum of Modern art, Sichuan Art Museum,Shanxi Art Museum and Xi 'an Art Museum.

Ink on Paper,358 x 139cm,2012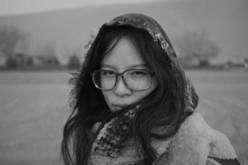 冯冰伊
Feng Bingyi
1991年出生于宁波,现工作生活于上海。冯冰伊擅长以介于录像艺术与电影之间的影像语言,作为表达媒介,用诗性的语言构建自我意识的叙事空间。关注从文本到图像的研究,通常以一段文本作为引子,在对其注解中找到逻辑的断裂口,进行改写和重组,将其内容置于一个空间中抽丝剥茧,混合独特的世界观进行再编织。注重空间、文本与叙事之间产生的不同可能性在对视觉语言的影响上。创作形式主要包括影像装置,摄影,动画等。
近作包括:你一生的故事(Stories of your life and others),《退浪》(The Undertow),《MOMO》,《关于赫尔迦以及其他》(About Helga And More)。其中《关于赫尔迦以及其他》曾获得中国美术学院本科毕业展优秀作品金奖。主要展览有大声展(2012、2014)、柏林PANDAMONIUM又一次发声——来自上海的媒体艺术(Pandamonium——Media Art From Shanghai)(2014)、北京红砖美术馆开馆展(2014)以及在柏林的为期一个月艺术家驻留计划。
Feng Bingyi was born in Ningbo in 1991 and iscurrently based in Shanghai. She is good at using the creation styles between video art and movie as medium of expression. What's more, she prefers using poetic language to build self-consciousness of narrative space. Her research realm is translating texts into images which usually use a text as examples and then rewrite and restructure it by looking for fracture of logic from notes. And the creating forms include video installation, painting, photography, documentary, animation, etc.
Recent works : Stories of your life and others (2015), The Undertow(2012), MOMO(2015), About Helga And More(2013). The third one won the Gold Medal of Excellent Works form the Undergraduate Graduation Exhibition in China Academy of Art (2013). Main exhibitions include solo exhibition "The Cold Truth"(Chengdu,2016), Solo Exhibition "The Stories of Your Life And Others", (Wuhan,2017), "Pandamonium - Media Art From Shanghai (Berlin, 2014), the Opening Exhibition of the Red Brick Art Museum (Beijing,2014), one-month artist residency program(Berlin,2014).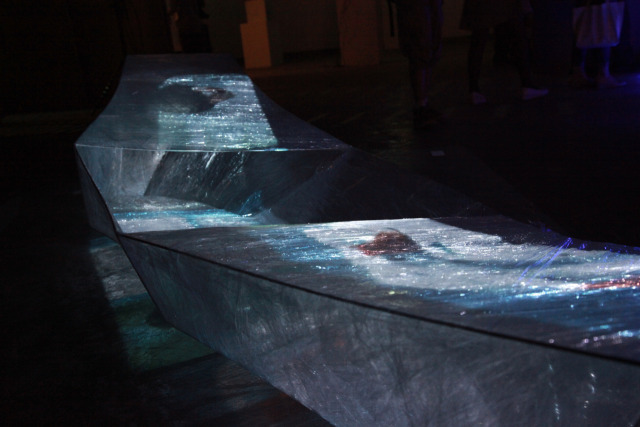 多屏幕装置 综合材料,有声,彩色,3分22秒,2012
Installation with comprehensive materials, Sound, Color, 3'22", 2012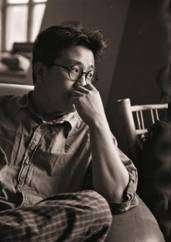 汤南南
Tang Nannan
1969年生于福建云霄,艺术家、教师。厦门大学艺术学院硕士,中国美术学院跨媒体艺术学院博士。中国美术学院跨媒体艺术学院教师,工作生活于杭州。
作品以大海和水为核心意象,讨论时间与记忆、乡愁和生死、神话与诗歌等多个命题。试图以社会学文化研究为基础,尝试绘画、装置、摄影、多屏幕录像剧场等多种艺术方式的融通互鉴,努力探索基于自身生活经验,关切当代生活情境的跨媒体艺术。
2017年第57届威尼斯双年展中国馆艺术家,曾于北京民生现代美术馆、中国美院美术馆、纽约Michele Mariaud Gallery举办个展。作品先后于第三届乌拉尔工业双年展、第九届上海双年展、第一届南京三年展、法国ALTKIRCH现代美术馆、澳大利亚白兔美术馆、广东美术馆、上海民生现代美术馆、中央美院美术馆展出。
Born in Yunxiao, Fujian Province in 1969, TangNannan is both an artist and a teacher of art. Nannan received his education from the Department of Fine arts in Xiamen University and then graduated from School of Intermedia Art in China Academy of Art as a member among the first Ph.Ds of practice of modern art. Being a Hangzhou-based artist, Tang Nannan is also a teacher in School of Intermedia Art, China Academy of Art.
Nannan's work takes the sea and water as the core image, and questions of time and memory, nostalgia and life and death,myths and poetry are discussed. With his cultural sociology research, the artist tries to integrate multiple forms of art like painting, video installation, photograph, multiscreen video theatre and makes effort to exploring intermedia art based on his own life experience and concerning modern living circumstances.
He is an artist of The 57th International Art Exhibition-La Biennale Di Venezia Pavilion of China. Nannan has held solo exhibitions in Minsheng Art Museum in Beijing, Michele Mariaud Gallery in NewYork, and CAA Art Museum in Hangzhou. Besides, he participated in exhibitions such as the 3th Ural Industrial Biennale, the 9th Shanghai Biennale, the first Triennial of Chinese Contemporary Art, and Chinese Contemporary Video Exhibition at CRAC Alsace, Altkirch in France. The work has been exhibited at White Rabbit Gallery of Ausralia, Guangdong Museum of Art, Shanghai Minsheng Art Museum, CAFA Art Museum.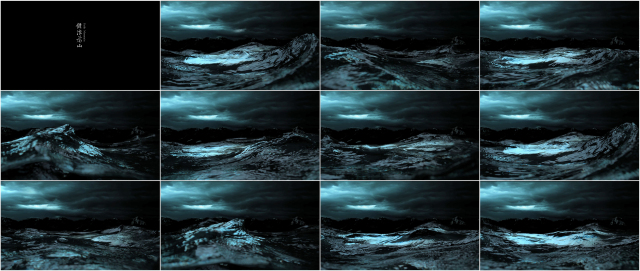 Tang Nannan BillenniumWaves
Video, Sound, Color, 4'3", 2015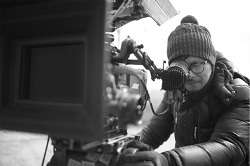 吴鼎
Wu Ding
吴鼎(1982生于上海)毕业于上海师范大学美术学院雕塑系(2006)以及中国美术学院跨媒体艺术学院(2017),主要研究当代影像创作。他关注形成于时间与空间中的"秩序",希望探讨隐藏在这个世界中那些只能被感知但无法被言说的"内在的秩序"。吴鼎的作品曾在chi K11 美术馆(上海,2016)、上海二十一世纪民生美术馆(上海,2015)、上海当代艺术博物馆(上海,2013)、尤伦斯当代艺术中心(北京,2013)、中央美术学院美术馆(北京,2011)等众多艺术机构展出。他最近的个展包括"极限的节奏 I"(上海现代美术馆,上海,2016)与"实在的维度 III"(M50艺术空间,上海,2015 )。他是2015年曼彻斯特华人艺术中心的驻地艺术家。
WU Ding (b.1982, Shanghai) graduated from theDepartment of Sculpture, Academy of Fine Arts at Shanghai Normal University(2006) and School of Intermedia Art at The China Academy of Art (2017) where he studied contemporary video production. Concerned with the order within time and space, he aspires to explore the perceptible but indescribable inner orderhidden in the world. WU's works have been widely exhibited in different art institutions, including chi K11 art museum (Shanghai, 2016),Shanghai 21st Century Minsheng Art Museum (Shanghai, 2015), Power Station of Art (Shanghai, 2013), Ullens Center for Contemporary Art (Beijing, 2013), CAFA Art Museum (Beijing, 2011), etc. His recent solo exhibitions include "The Rhythm of Ultimate I" (Shanghai Minsheng Art Museum, Shanghai, 2016) and "The Reality of the Dimension III" (M50 Art Space, Shanghai, 2015). He was the artist-in-residence at the Center for Chinese Contemporary Art in Manchester in 2015.
吴鼎《过去之所以能延续到现在是因为某些东西的未来》
Wu Ding The Reason Why the Past Can Extend to the Present is
Because of the Future of Certain Objects
Video, No sound, Color, 30', 2013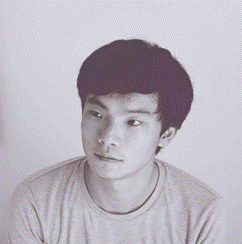 潘逸舟
Ishu Han
1987年生于上海,九岁时移居日本。2012时获得东京艺术大学互动媒体硕士学位,现工作生活于东京。主要创作媒介为其身体,以及日常生活可见的材料,表现形式非常多元,跨及录像、装置、摄影与绘画等。创作概念聚焦在个人与群体如社会与国家之间的关系,讨论社会情境如何在不同的时间与空间语境中,被治理系统所形塑,以及其如何影响个人的认同。
Ishu Han, born in Shanghai in1987, moved to Japan Aomori at the age of nine. In 2012, Han received a MA inInter Media Art at Tokyo University of the Arts and currently lives and works in Tokyo. Using his body and everyday materials, Han works in a variety of media including film, installation, photograph and painting. Han's practice revolves around the idea of relationships between individuals and collective entities such as society and nation. His work suggests how social conditioning that was formed according to time and place by the systems of authority could disrupt the development of individuals' identity.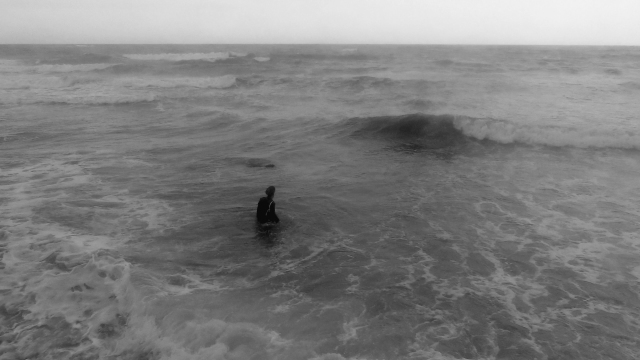 shu Han ADream about Stopping the Waves
Video, No sound, Black and white, 16'15", 2017


点击购买展览门票